to Biodiversity Conservation Laboratory
to Biodiversity Conservation Lab
My friends, welcome to BCL -the Biodiversity Conservation Lab! 
I am Kiki, a biologist, who has decided (since childhood I admit it…) that she has to do something to stop the rapid anthropogenic destruction of nature. We are all responsible for it, right? Well, conservation biology is what I chose to do in my life for this aim. A fascinating multidisciplinary science full of challenges. Hard but fantastic! 
I founded BCL in 2017, in the Department of Biological Applications & Technology of the University of Ioannina, where I have moved the same year (after a fluctuating academic life since 2004…). The Lab stands in the heart of Pindus mountain range, surrounded by wonderful wild mountains and thriving wildlife. Well, BCL is just a small computer room, but it is also the headquarters of the real free lab out there: nature. We set questions, search, analyze, conclude, suggest, teach and try to maximize the impact of scientific outputs to the broad society. 
You can find here the mission of our Lab, understand what we do as research, and get to know Lab people, including myself.  You can explore our projects, our research outputs, and educational activities since BCL establishment. We wish to make biodiversity part of the value system of our society and we have started to promote a citizen-science culture and make relevant knowledge accessible to all in the science for society blog, where you will find popular science articles, videos, policy briefs, even science for kids. At least we try so…
We post news and achievements of our Lab on social media. Follow our page on facebook
Discover our world and enjoy your visit!
Our team seeks to be part of the global endeavor towards halting biodiversity loss for a better world for nature and people. The Lab mission is to:
increase the biodiversity knowledge base through continuous field data collection and relevant biodiversity databases update
provide evidence-based solutions to major conservation problems by linking biodiversity research with policy and practice
train, educate and inspire young scientists in the field of conservation biology
promote biophilia, by disseminating biodiversity knowledge to the broad public and by engaging society to nature conservation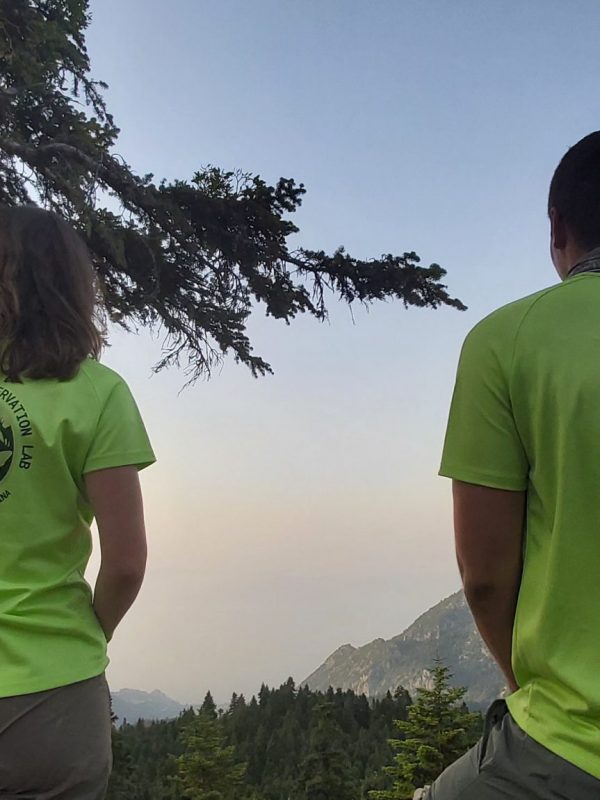 Collaborators (PhD): 6
PhD students: 4
MSc students: 16
National: 18
International: 2
Papers: 25
Books & reports: 6
Open databases: 5