Contribution to biodiversity knowledge of Aoos catchment
Pindos Perivallontiki - Nonprofit Organization for the protection of the natural and man-made environment
and Euronatur - European Nature Heritage Foundation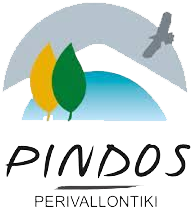 BCL-Biodiversity Conservation Lab
Dr. Vassiliki Kati. Coordinator 
Maria Petridou, agronomist, PhD student (BCL/UOI)
Theodoropoulos Yiannis, Environmental Scientist/ MSc (PP)
Nikos Mpoukas, biologist, MSc student (BCL/UOI)
Tonia Galani, MSc student (BCL/UOI)
Increase the biodiversity knowledge for the unprotected area of the Aoos river basin, in order to further support the efforts of the campaign for the expansion of the Aoos' protected area towards the GR-AL borders, in a way that will include the unprotected stretches of Aoos and its major tributaries (Voidomatis, Sarantaporos). The present study is focusing on insect species related to water (Odonata), as well as on large mammals, either directly related to the riverine ecosystems (otter) or indirectly (carnivores and ungulates).
Camera trapping of terrestrial large mammals (brown bear, grey wolf, roe deer and wild boar)
Sampling survey for field signs of the European otter
Line transect survey for Odonata species
Kati V., Petridou M. Theodoropoulos Y., Bukas N. 2019. Contribution to biodiversity knowledge of the Aoos River Basin / Greece, Pindos Perivallontiki, 65pp.