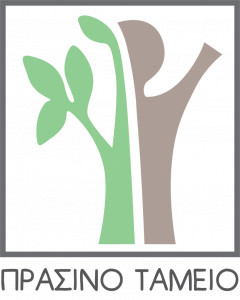 NATLAND project entitled "Undisturbed natural areas of Greece (SEBI 13)" was part of the funding of the axis "Natural Environment & Innovative actions" of the Green Fund in June 2021. The project is implemented in the Biodiversity Conservation Laboratory of BAT Department of the University Ioannina (BCL), headed by Prof. V. Kati and the participation of an eight-member research team.
The project will use and supplement the previous Roadless 2020 database (2/2020-Google Earth archive). RAs (Roadless Areas) are these land patches with an area of ​​more than one square kilometer that are at least one kilometer away from the nearest road. The spatial database defined the 1,115 PDAs of Greece that occupy 4.99% of its land area. It contains data of high and moderate reliability. The mapping of the 6 extensive RAs over 50 square kilometers is of high reliability, and covers 0.51% of the Greek territory, located in the following six mountains: Lefka Ori, Tymfi, Olympus, Taygetos, Saos of Samothrace island and Smolikas. The other 1,109 RAs covering an area of ​​1-50 square kilometers are of moderate reliability, as they have not been fully mapped.
The NATLAND project, with the financial support of the Green Fund, is currently fully mapping the road network within the above potential RAs integrating all available linear road network data to date. The aim of the project is to produce the complete map of the Roadless Areas of Greece, to update the index of the European System of Indicators SEBI ("Fragmentation of natural and semi-natural ecosystems and areas" – SEBI 13), to deliver the respective chapter of the Environmental Status Report Greece, and to propose the integration of the project results into environmental policy in the context of sustainability and the new European biodiversity strategy.
The first phase of the mapping project of all undisturbed natural landscapes, which contain RAs over 10 sq.km that overlap partially or completely with the Nature 2000 network, was successfully completed and the results were communicated to the Greek government.
They are expected to be used in the context of the political initiative on the protection of mountainous natural ecosystems, as announced by the Prime Minister K. Mitsotakis in his speech at the COP26 summit with the emblematic title "Untrodden Mountains".