The Feraki Fund was created in 2021 in honor of Fer Willemse, who has devoted his life to the systematics of Orthoptera with a special focus on Greece.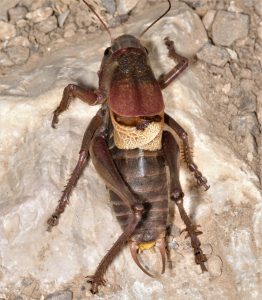 Τhe "Feraki Fund" is meant to assist and hopefully stimulate young, enthusiastic researchers with their studies on Orthoptera in Greece, the Balkans, and Turkey by covering some of their research cost. The fund is administratively and financially hosted by the Hellenic Zoological Society. It supports research aimed first and foremost at the Orthoptera fauna of Greece, but funding proposals for research taking place in the Balkans or Turkey will also be taken into account.
The total amount available for funding in 2023 is € 1.000. The Feraki Fund can be used as a scholarship or to cover travel expenses (fuel, car rental), subsistence expenses (accommodation and food), field and lab equipment, and consumables for research. The deadline for submission for this first year of the Fund is 30/1/2023. Proposals are evaluated by the Board. For the period 2022-2027 the Board of Feraki Fund consists of  (a) Luc Willemse, Naturalis Biodiversity Center [President of FF], (b) Axel Hochkirch, Professor, Trier, Germany, Chair of IUCN SSC GSG., (c) Vassiliki Kati, Professor, University of Ioannina, Greece. You can find here the application form and more info on the Fund.
Good luck!